PUMPKIN MASTERS
Private Collection
I've been collecting Pumpkin Masters carving kits and patterns since the '90's and so far have 1000+ different patterns - but it's not enough! Everyone thinks I am obsessed (they are probably right), but I am always on the lookout for more.
If you have Pumpkin Masters kits, books, or patterns not seen in these collections, please CONTACT ME!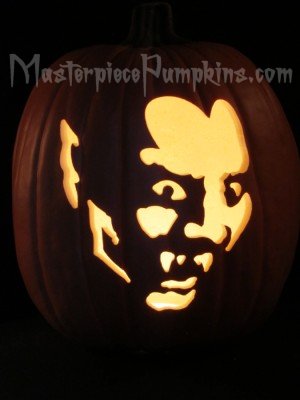 "Daculantern"
My 1st Pumpkin Masters carve!